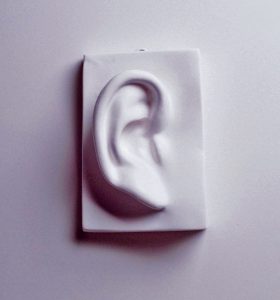 Science keeps finding new evidence that if something will help you to live a healthier, longer life, that something is also likely to help protect or even enhance your hearing! And if something hurts health, hearing may suffer, too.
Vitamins for ears. Many vitamins are used to success­fully treat ear conditions: all of the B-complex, especially B1 (thiamine) and niacin (a vasodilator), C, E, and A. Megadoses of all but A can be taken safely as dietary supplements – excepting niacin if you suffer from gout. Glutamic acid may also be an effective nutrient treatment.
Minerals for listeners. Supplementation with RDA levels of zinc, calcium, potassium and magnesium have also been known to help improve ear health.
The brain herb. Ginko biloba can be used to boost hearing, since it encourages the growth of microcapillaries which bring proper nourishment and oxygen to the brain.
Preventing infections. Foods that are believed to help prevent dangerous ear infections include garlic in clove or tablet form, echinacea and goldenseal.
Avoid aspirin…unless you know you aren't one of those people who risk losing your hearing from using pain killers that contain aspirin. Read labels!
Drug warnings. Antibiotics including dihydrostreptomycin, kanamycin, streptomycin, neomycin, and vancomycin can all cause hearing loss in susceptible people.
Malaria sufferers, beware. If you have malaria, or love gin and tonics, you may risk hearing losses which quinine can cause in vulnerable individuals.
A low-fat diet. Excess fat obstructs blood vessels in the ear and brain. So it's no surprise that several studies show that those with diets with less than 15% to 30% of calo­ries from fats run less of a risk of hearing loss. One study in Finland showed that a low-fat diet could let fifty-year-olds keep the hearing ability of ten-year-younger high-fat-eaters. For optimal health, particularly avoid saturated fats and all free-radical-rich hydrogenated fats.
Circulatory risks. If you have atherosclerosis or re­lated problems like arthritis, high cholesterol, or diabetes, you're a hearing risk. You'll reduce that risk by getting your weight down to where it belongs, getting fit, and maintaining a low-fat, high fiber diet.
Blood tests. You should regularly have your physician check your blood for risks factors like cholesterol or abnormal glucose uptake. It  could save your life by preventing a heart  attack, plus warn you of a hearing loss risk.
Check your body fat. Use your thumb and forefingerto pinch off as thick a roll of fat at your midriff as you can. If you have pinched more than a one-inch-thick roll, your body is carrying a higher percentage of fat than is good for your circulation, and for your hear­ing. Again, a low-fat diet is indicated 'till you can pinch less than a one-inch-thick fat roll.
A proper fat diet. A certain modest level of the right kind of fats are essential for good health. Evening primrose, flax seeds, deep water fish, olives and tree nut oils (not peanuts) are all particularly rich in these Omega 3 and Omega 6 "good fats." Also useful by the brain: lecithin or choline.
Fitness. If you are fit, your body will be better able to resist, and recover from, some of the environmental destroyers of good hearing like noise. Fitness calls for regu­lar aerobic exercise in which the heart rate is raised to safe but elevated levels for a period of twenty to thirty minutes a day, at least three times a week. If you're out of shape, see your physician for help in developing a safe schedule of exercise to return you to good condition.
Bad habits. Nicotine and caffeine have unfavorable effects on your hearing's circulatory and neural support systems. Say goodbye to smoking and high-octane coffee.
Life extension. There is a movement afoot to increase both the length and quality of life using nutrients and relatively new over-the-counter drugs.
We have already mentioned the specific nutrients which studies show to have a beneficial effect on some hearing problems. Many of the new life-extension agents provide their greatest benefit for nervous system tissues (e.g., hydergine, deprenyl), so they should also protect and extend the useful life of our hearing systems. For more information on their use, read any of a number of books on smart drugs, and where to buy them.